We are excited to announce that PlanIt has joined the NEOGOV family as a part of the Power Products for Public Safety.
Simplify Scheduling. Enhance Communication. PlanIt Police.
3 Ways Moving Daily Forms Online Will Make Your Life Easier

How many forms are floating throughout your department? Time off forms, overtime forms, vehicle checklists, daily checklists, equipment forms.... the list goes on and on. Creating, tracking, and storing them can be time consuming. But how can these processes improve?
Administrative software, like officer scheduling software, often includes the option to add custom forms. But before we get into how that works, let's explore 3 reasons why it is beneficial to move forms online.

1. You no longer have to make each form and print out/send/deliver to everyone.
Create forms online and assign it to your employees
Word documents are a great place to create... documents. Forms, however, are a little more cumbersome. Word will allow you to create fill in the blanks, multiple choice and check boxes. But once you've spent some time creating the form, you then must print it or save and email it out to each person. They then need to complete it and hand it back.
Next, you must find a place to organize and store them for record keeping purposes. Instead of taking the time to distribute and collect all of these forms, they can all be made in software. This creates a seamless process because once you create the form and choose the employees who are eligible to submit it, they will immediately have access to it. And when they have submitted their forms, you will immediately have access to their completed forms and already have a virtual folder created where they will be stored.
2. You no longer have to worry about losing paper forms.
Easily keep track of forms online
Typically, paper forms you would type up, print, distribute, and collect, right? Then you would store them in the file folder just in case you ever need to go back to them.
How often will you really need them? Probably not too often. So, they are taking up space that could be used for something else. On top of that, if you do ever have to find an employee's form, how long will it take you to find it?
Moving forms online, you will be able to view all the employee's submissions on one screen. All you have to do is click on the form you want, and you will be able to click on any employees submission to view it. You can sort them by submission date or by employee.
3. You no longer have to waste paper.
The forms will be created and stored online
At first, learning a new process may not seem like the easier route. But once you have figured out the new process, it will be well worth it in more ways than one. Most software systems have their own support team ready to help you whenever you need it! For example, PlanIt Schedule offers free phone and email support to all their customers. So, when you go to learn about this feature, you know you have resources available to ensure your success. The more forms you create and manage online, the more paper waste you're reducing.
So how do these forms work?
Custom Forms in PlanIt allow you to create any and as many forms as you need to. First you would add the form name, adjust the settings, choose who has permission to view & submit it, and then add the custom fields you need. There are also options for approvals and workflows such as an automatic email sent out when the form is submitted.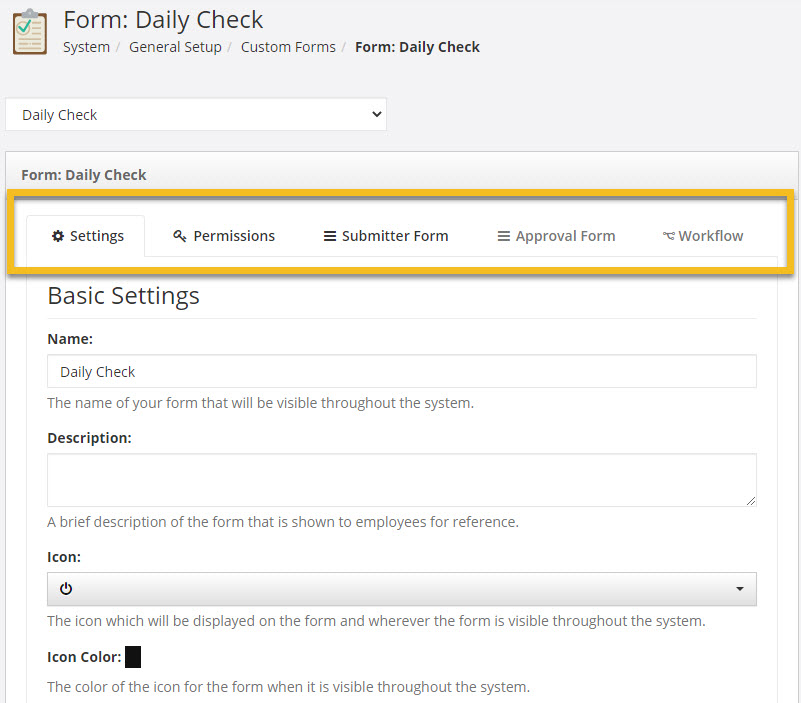 Once you create and save the form, it will be visible to your employees that you selected. They will be able to go in and click on the form to then fill it out and submit their response! You can even have the form show on the home screen/dashboard if it is a really important form or one that is used frequently.
So, why is it beneficial to move your forms online? Because you no longer have to worry about printing out/send/deliver to everyone, losing them, or wasting paper! Make the switch to online forms today with an officer scheduling system.
---
Interested in learning more about this online scheduling software, PlanIt? Request a FREE live online demonstration today to get a full overview and ask any questions you may have! ↓
---
Read More:
PlanIt Police is an online scheduling system for police departments. PlanIt is developed by Ragnasoft, Inc which has specialized in public safety scheduling solutions for over 10 years.
Other Products

www.planitschedule.com/ems
---

www.planitschedule.com/fire
---

www.planitschedule.com/dispatch