We are excited to announce that PlanIt has joined the NEOGOV family as a part of the Power Products for Public Safety.
Simplify Scheduling. Enhance Communication. PlanIt Police.
Excel vs. Generic Scheduling Software vs. Police Scheduling Software
With round the clock personnel, organized scheduling is critical for success in any public safety department. So how do you do it?
What is the best option?
What even are the options?
How do they compare?
Well, depending on the needs of your department, you may have a few different options.
Below we will compare 3 scheduling options:
Excel
Generic scheduling software
Police scheduling software
---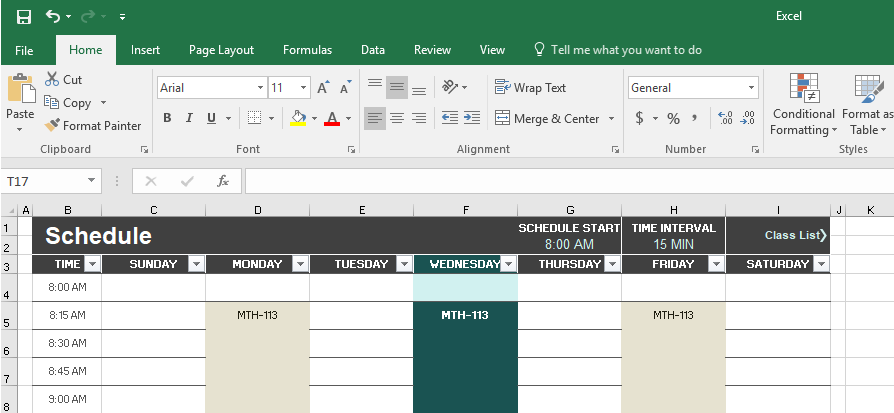 Excel
With Microsoft Office, you can use Excel on your desktop or even online. There is more functionality on your desktop vs. online but this is still a fairly basic tool when it comes to scheduling. It will work best if your schedules do not change very often.
To see other options like Excel, click here.
Pros
Organizes scheduling data
Ability to create charts and graphs
Free (with Office subscription)
Fairly easy to use
Cons
Not visible, must print out or email & send out new as changes are made
No automation - all manual calculations
Generic Scheduling Software
There are multiple options when it comes to generic scheduling software. This will allow you to move your schedule online and incorporate some automation. Any business can use this software including restaurants, retail, or salons.
Pros
Online, so you can see and access from any device with internet
Automation
Usually simple to use
Cons
Cost less than industry specific software but more than Excel
Does not include features specific to industry, will still require manual work (Overtime tracking, Accruals, Court, etc.)
May handle overnight shifts awkwardly
Police Scheduling Software
Built specifically for law enforcement, this scheduling software will allow your scheduling to be online and industry-specific processes to be automated. Instead of just streamlining your scheduling it will move other processes online. This may be a learning curve though so make sure your department is ready.
Pros
Software can handle 24x7 complex schedules
Online, so you can schedule anywhere and everyone can view the schedule from anywhere
Specific functions (ex: overtime forms, court scheduling, extra duty, certification tracking, shift bidding)
Eliminate paper processes
Automatically calculate time off banks and hours for payroll
Cons
More expensive
More involved because of including more functionality
To see how much scheduling software for law enforcement costs, click here.
---
Comparing scheduling software may not be the fastest process but it will definitely be worth it in the long run.
Once you find the scheduling system that works for your department, it will save you more and more time the longer you have it.
If you're interested in police scheduling software, find out more with a free online demonstration today!
---
Want to read more?
PlanIt Police is an online scheduling system for police departments. PlanIt is developed by Ragnasoft, Inc which has specialized in public safety scheduling solutions for over 10 years.
Other Products

www.planitschedule.com/ems
---

www.planitschedule.com/fire
---

www.planitschedule.com/dispatch